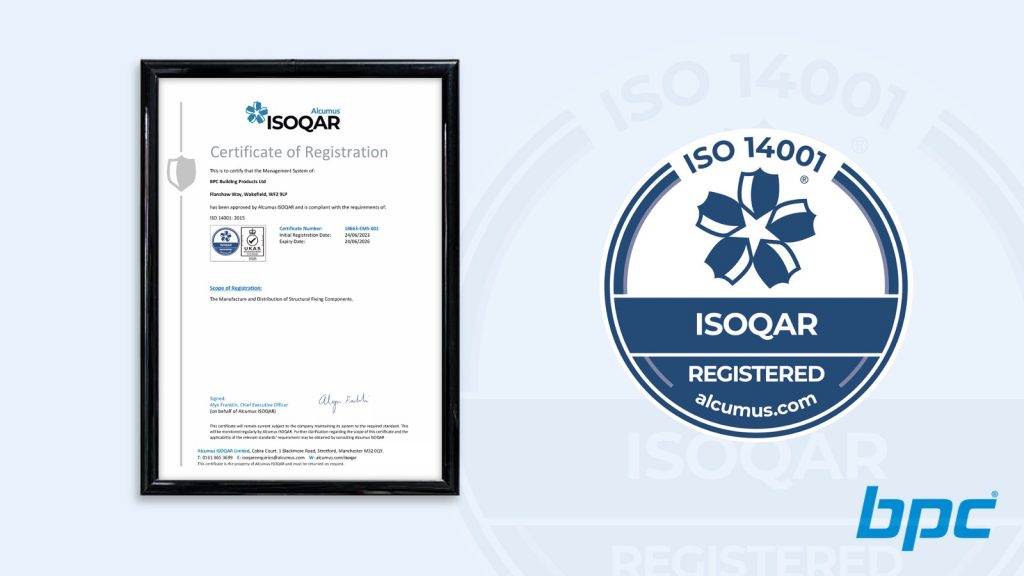 BPC is pleased to announce its recent achievement of ISO 14001 certification. This certification underscores BPC's strong commitment to environmental management and sustainable practices. It complements the company's existing ISO 9001 Quality Management Certification, further highlighting its dedication to maintaining high standards.
ISO 14001 is an internationally recognised standard for environmental management systems. BPC underwent a thorough assessment to meet the requirements of this certification. The assessment focused on various aspects, including establishing an environmental policy that demonstrates BPC's commitment to sustainability and compliance with regulations. The company also set objectives, conducted environmental impact assessments, and defined targets to improve its environmental performance.
By implementing effective processes, assigning responsibilities, and promoting open communication, BPC ensures the smooth operation of its environmental management system. The company also demonstrates compliance with relevant environmental laws, regulations, and permits, showing its commitment to responsible environmental practices.
Monitoring and measurement systems are in place to track BPC's environmental performance and progress toward its objectives. The company continuously strives for improvement by addressing non-conformities, incidents, and seeking opportunities to reduce its environmental impact.
Regular reviews evaluate the effectiveness of BPC's environmental management system, ensuring a continuous commitment to environmental responsibility.
Gareth Simister, Managing Director of BPC, said, "We are thrilled to have achieved ISO 14001 certification, which reflects our ongoing commitment to environmental responsibility. This accomplishment reinforces our dedication to reducing our environmental impact wherever possible."
With a history dating back to 1977, BPC has been manufacturing builders' metalwork in the UK. The company offers a comprehensive range of products, including Joist Hangers, Restraint Straps, Angle Brackets, Wall Ties, and Plasterers Bead & Mesh. These products are available in both galvanised and stainless steel options, meeting diverse construction needs.
BPC's ISO 14001 certification demonstrates its unwavering commitment to environmental stewardship and meeting the evolving requirements of the construction industry
For more information about BPC and its range of CE approved construction connectors, please contact sales@bpcfixings.com.