According to figures from Visit England, a record breaking 4.3 million people visited this country in 2016. That represents a rise of around 7 percent on the previous year and looks set to continue as the pound falls against other currencies, making UK holidays for those travelling from abroad cheaper. Add to this the fact that a weaker pound makes it more expensive for UK citizens to go abroad (instead choosing a staycation) and you can see why holiday parks are becoming busier.
Many leisure and caravan park operators have already benefitted from this trend. Some have seized the opportunity and accelerated their improvement programmes in order to make their facilities even more attractive to holiday makers. Park Holidays, the largest provider of Caravan Holiday Parks in the South of England, has already reported a 40% increase in the sales of their holiday caravans and lodges to British families compared to last year's figures at the start of July.
The rise in staycations and an increase in investments by holiday and leisure park home operators has resulted in an influx of orders for our fencing, decking and gardening ranges. These include essential items such as post anchors, galvanised mesh cubes, gates and planters. As part of our one-stop-shop we also offer a vast range of building refurbishment items such as angle brackets, corner brackets, plasterers' angle beads, joist hangers, cavity wall ties and restraint straps amongst many others. All essential items if you are refurbishing an existing facility or building new on your park. Our wide range of constructional fixings and fencing, decking and gardening ranges are available from builders' merchants and stockists throughout the UK.
A holiday park operator in West Yorkshire that is benefitting from this trend is Nostell Priory Holiday Park, which recently specified our Powapost® Bolt Down Shoes during construction of a new post and rail fence. These were ordered from Howarth Timber in Wakefield by the park's operator, Blue Sky Resorts Ltd, and delivered direct to the customer in packs of six.
The bolt down post shoes were used to create new boundary fence at the park, which is located in a scenic part of West Yorkshire, close to the historic palladium house Nostell Priory. Our Powapost® Bolt Down Shoe range is designed for use when posts are required to be installed on an existing hard surface such as a concrete or timber base. That makes them ideally suited for use during construction of landscaping projects including fencing, gazebos, pergolas and other garden structures made from timber that require strong, stable ground anchors.
Howarth timber delivered the post shoes to the Holiday Park, with the contractor using them to install a timber post and rail fence alongside a new footpath. The post shoes were bolted to a concrete base, before inserting the posts and using the Twin Bolt arrangement to securely tighten the steel jacket around the timber posts. Alternatively, some customer prefer to choose our easyGrip version, which features a wedge type grip that enables quick and easy installation without the need for tightening bolts. Both versions of our post show are designed to be fixed to a solid substrate base such as concrete, timber or paving.
The great thing about our Powapost® Post Shoes is that they allow the shoes to be securely tightened around the timber post, whilst still allowing the post to be easily removed should it be damaged or become rotten.
The contractors who installed the Powapost® shoes at Nostell Priory specified our 90 x 90mm post shoe (PS1/90). Our range of Bolt Down Post Shoes are available in 50, 60, 75, 90 and 100mm versions. All sizes are available in standard Twin Bolt and easyGrip design.
The contractor chose BPC Fixings because they had used our products previously on a number of projects and therefore knew that they would receive excellent quality and service. There are other reasons why more landscaping contractors are choosing BPC fixings for their fencing, decking and gardening ranges. One of these is because we offers a range of complementary PowaPost ® Drive-In Post Spikes, Flush Fit Bolt Down Shoes, Concrete-In Post Shoes, repair spikes, post extenders and supports.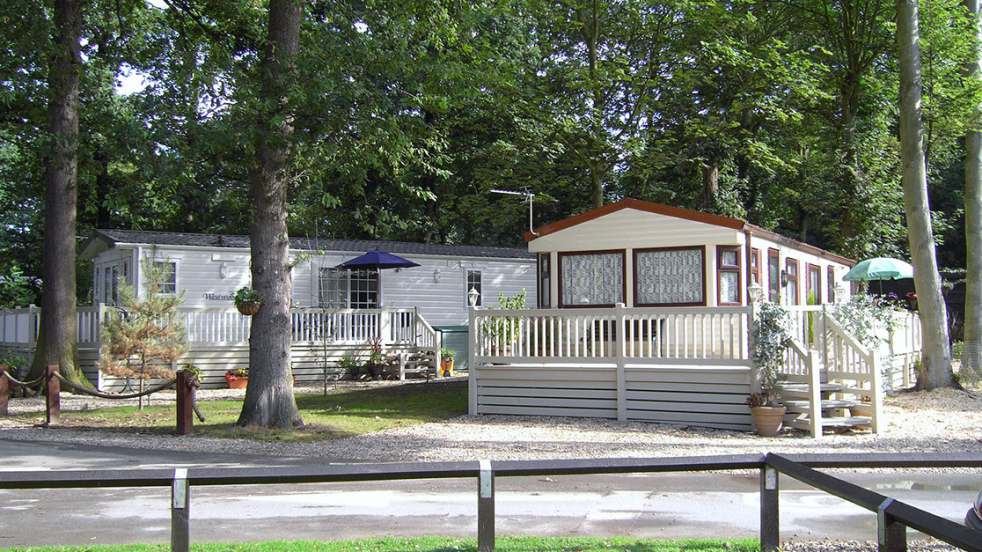 For more information on our fencing, decking and gardening ranges, visit: https://www.bpcfixings.com/downloads/BPC-garden-DIY.pdf