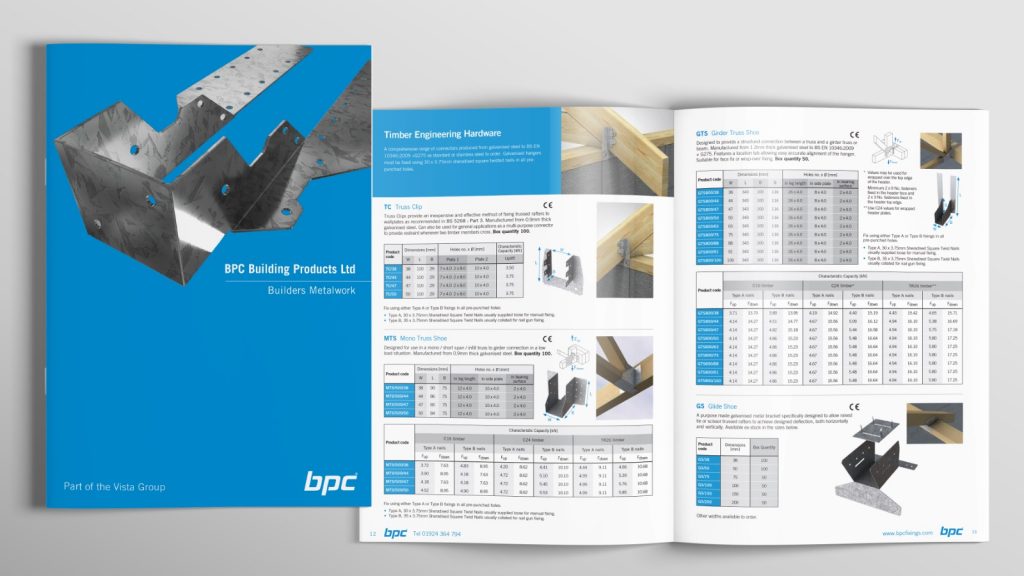 BPC has issued a new brochure turning the spotlight on its expanded builders metalwork range. The brochure has been designed as a sales aid for merchants when dealing with customer enquiries and features clear and comprehensive product information.
"The new brochure is a real step up."
explains BPC's managing director, Gareth Simister
"We spoke with our customers and asked them what information they need on a day-to-day basis and developed the brochure to reflect this. The inclusion of in-situ images, force diagrams and performance tables, in addition to dimensions, material thickness and pack quantities, should allow most inquiries to be dealt with without the need to refer to technical data sheets."
The publication details BPC's full range of single piece masonry hangers, restraint straps, timber to timber joist hangers, timber engineering hardware, multi-truss hangers, angle brackets, timber fixings and timber connectors.
"We're very pleased with the way the brochure shows the quality of our products," continues Gareth. "The builders metalwork range is manufactured using high grade galvanised and stainless steel and tested to the relevant British and European standards. This allows our products to provide the levels of performance, quality and reliability that the industry has come to expect from BPC at a price that remains competitive despite the market-wide pressure on raw materials."
To request your free copy of the brochure, please email sales@bpcfixings.com or call 01924 364794.